Jubilate Deo
Friday, May 18, 2018, 12:00 AM
Chorale Acadienne, The Acadiana Symphony Orchestra, and area church choirs combine to present Jubilate Deo.
Dan Forrest's Jubilate Deo brings to life the global aspect of the traditional Psalm 100 text, "O be joyful in the Lord, all ye lands," by setting it in seven different languages and drawing from a wide spectrum of musical influences. Each movement combines some characteristics of its language-group's musical culture with the composer's own musical language.
Movements include liturgical Latin, intertwined Hebrew and Arabic, Mandarin Chinese, Zulu, Spanish, Song of the Earth (untexted), and a closing movement combining several of these languages with English. The result is a stunning global celebration of joy, as all the earth sings as one, "omnis terra, jubilate!"
This is a ticketed event. Tickets are available through the Chorale Acadienne website at https://choraleacadienne.com/tickets.
For more about music ministry: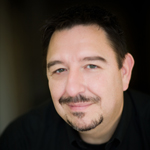 John Frank Reeve
Minister of Music
337-593-3748